Use Away Mode To Turn Off Automatic Logs
Entering a WorkZone on personal time and don't want the app to automatically record your Logs? We've got that covered. Simply enable Away Mode to prompt you when to resume automatic recording of work hours. Anytime Away Mode is enabled, work hours will not be logged.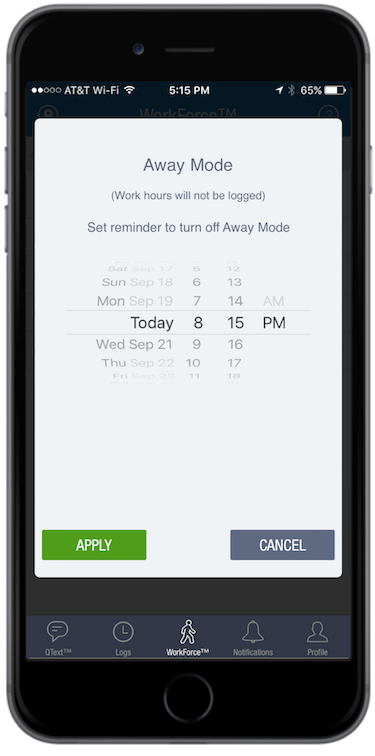 ResQ will automatically notify you when it's time to resume recording your hours. 
Once Away Mode is enabled and the reminder is set, users are automatically prompted to disable Away Mode and work hours will once again record automatically. Away Mode allows users to have complete control of their automated logs.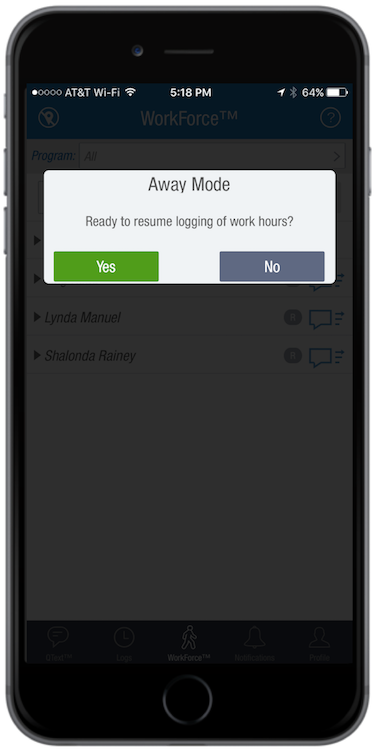 REQUEST A TRIAL
Look No Further. Join the ResQ Revolution.
[shareaholic app="share_buttons" id="6955997″]